Services
Services
Internet Banking, Online Bill Pay, Family Membership, Notary Services, Safety Deposit Boxes, Night Depository, and Wire Transfers.
Mobiliti
The RGFCU Mobile App is here!
To download the app, log in to home banking from our website and click on the Self Service tab. From there, you'll see a link for Mobiliti under the Additional Services Section. You can also search for "RGFCU" in the Google Play store from Android devices or the Apple App Store from your iPhone. You can also click the links below. The first time you log in from the mobile app it will ask for your username and password.
Your login information is the same as home banking, but if you use a 5 digit username in home banking you will need to add a leading zero to make your username 6 digits. For example, if you log in to home banking using 12345 you will log in to the mobile app using 012345.
The app will only ask you to do this one time. It will also ask you the same security challenge questions you set up in home banking. If you don't recognize the questions it's asking you it's likely because you forgot to add the 0 to make your username 6 digits.
Wish you could receive email or text alerts on your smartphone? With RGFCU Mobiliti, this is just one of many features that lets you bank whenever/wherever you want. Imagine getting a message if your account falls below $100. Or, receive an alert so you'll know as soon as a deposit has been made, or a check has cleared. RGFCU Mobiliti delivers the information you need, when you need it. From a cell phone with Internet access, you can also securely log on to:
View your current account balances
View the most recent transactions
Transfer funds between accounts
Pay bills
Pay individuals
Deposit checks with your smartphone's camera
Use RGFCU Mobiliti with complete confidence. It delivers the highest level of security thanks to multiple layers of authentication.
Enroll now. It's free.
RGFCU Mobiliti is a free service for our Internet banking users. To enroll, simply log in to Home Banking from our website, click the Self Service Tab, and choose the hyperlink labeled Mobiliti. You can also find us directly in the Google Play Store or the Apple App Store by searching for RGFCU. Once enrolled, click the Self Service Tab again and look for the Account Alerts hyperlink. Here you can choose which alerts to receive via email or text message.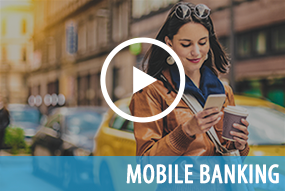 Internet Banking
R-G Federal Credit Union is committed to making your financial management convenient and easy. In addition to providing you with Online Banking, R-G Federal Credit Union makes applying for Loans and Credit Cards online easy and secure. Order your Checks online too! To log in now use the Login link at the top of the page. If you're new to Internet Banking, choose the Enroll option. To sign up for e-statements, log in to your account and click on the Tree image, or choose e-statements from the Self Service tab.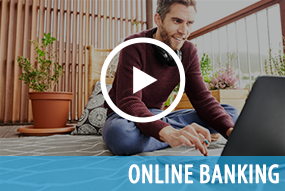 E-Statements
Tired of waiting for your statements in the mail? Do you live in an area where mail is often lost or stolen? There's no better time than today to sign up for E-Statements. With E-statements, you can reduce clutter, protect your information from mail theft, and it's good for the environment. Still want a hard copy statement? No problem. With E-Statements, you'll still have an option to download a PDF copy to your desktop, or print a copy to file away. Also, RGFCU is now offering a one-time $5 reward whenever you sign up for E-Statements. If you've already signed up, you should have seen a $5 reward at the end of the month when you enrolled. If you haven't already signed up, there's no better time than now! Save a tree! Sign up for electronic statements today!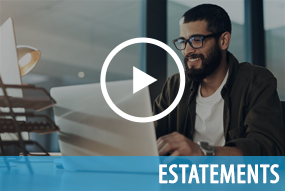 Online Bill Pay
Now, along with our easy online account access we offer our Bill-Pay Service. Save yourself the time and trip to the Post Office, the stamps and even the cost of your checks. Pay your bills online, quick and easy. It is simple to set up and easy to use. Pay your bills anytime of the day or night. If you are not already an Internet Banking user and you would like to sign-up for Online Bill Pay, please click the Online Banking link at the top of the page and choose the Enroll Option. If you're already an Internet Banking user, sign in to your account and look for the Bill Pay option under the Self Service tab.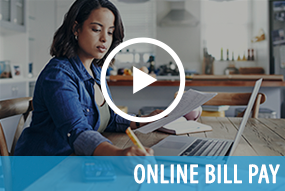 Popmoney
With Popmoney, send money securely from your bank account to just about anyone with an email or mobile number. Popmoney is already integrated in Home Banking and our Mobile App. Watch the video below to learn more about Popmoney.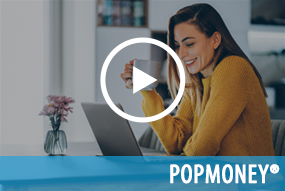 Mobile Deposits
Remember when you had to visit a branch to deposit a check? Not anymore! Bank when and where you want with Mobile Deposit - All you need is a smartphone (Apple or Android) with a camera. It's secure, and making a deposit is as easy as taking a picture. Enroll in Mobile Banking and install the Mobile Banking App today to experience the ease and convenience of mobile deposit.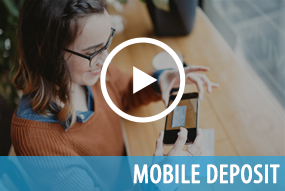 Overdraft Services
In the event you make a purchase that overdraws your account, or request an ATM withdrawal that exceeds your balance, overdraft services allow us to authorize the transaction to occur, creating a negative balance in your account. Your transaction is then honored and no one ever knows Overdraft Protection was in play. If you have funds in your savings to cover the Overdraft, the system will move them to your checking automatically. If you don't, the next time you receive a deposit, your deposited funds are first applied toward the negative balance created by the transaction and fees. Keep in mind that daily fees may apply until you deposit adequate funds to bring your balance above zero.
Overdraft services can be crucial when it counts most — those times when emergencies or unexpected expenses come up right when your balance is lowest.
To use overdraft service, Reg E requires you to give R-G Federal Credit Union permission to authorize your overdraft transaction and charge a fee for the service. This service does not guarantee we will permit you to overdraw your account without limits. However, without your permission, we will decline any transaction that exceeds your balance.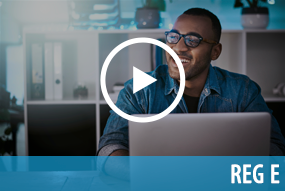 Family Membership
Being a member at R-G Federal Credit Union means you become a member of our family. That means that your immediate family can become a member too! Thank you for telling your friends and neighbors about R-G Federal Credit Union. We look forward to serving you.
Notary Services
Notary Services are available to all members of R-G Federal Credit Union free of charge. Just visit your nearest branch location during lobby hours, no appointment needed.
Safety Deposit Boxes
We offer Safety Deposit Boxes at each of our locations. They are a secure way to store your valuables. The boxes are available in a range of sizes for a nominal fee.
Money Orders
We offer Money Orders at each Branch location. They are available in any dollar amount up to $1000.
Night Depository
Our Night Depository is a safe and convenient way to make deposits after business hours. The deposits are posted next business day. This service is available at all branch locations.
ACH Debit Authorizations
While we would like to be every member's primary financial institution, we understand this is not always possible. If you have a loan with R-G Federal Credit Union and would like us to schedule automatic debits from an account at another financial institution, please complete an ACH Debit Authorization form. This form is fillable online, but you will need to print the form, sign it, and either hand deliver, mail or fax the form to the branch office nearest you. ACH Debit Authorization Form
Wire Transfers
Outgoing wires from R-G Federal Credit Union to another Financial Institution
Wire transfers can be requested on business days, Monday through Friday, excluding observed holidays. Request for domestic wires must be made by 4:30 p.m. CST. Any request after that time will be sent the following business day. We do not send International wires.
Incoming Wires
All incoming wires to accounts at R-G Federal Credit Union must be sent with the following information:
Wire funds to: RGFCU
Address: 128 W Markey Road, Belton, MO 64012
Our Routing Number is 301080392
Member's Account number
Account holder's name
Wire Transfer Request Agreement
Stop Payment Orders
If you need to stop a payment on a share draft or electronic withdrawl, please complete a Stop Payment Order form. This form is fillable online, but you will need to print the form, sign it, and either hand deliver, mail or fax the form to the branch office nearest you. If you are cancelling a previous Stop Payment Order, please also complete the bottom section on the form.

Stop Payment Order Form
Fees for wires, stop payments, and other services can be found on our Fee Schedule.